Meridian Genetic Sale, 3 September 2017
Catalog and photo's coming soon!
Progeny of the following bulls on sale!
DOLCORSLLWYN FABIO
Imported Genetics – Never to be repeated!
Dolcorsllwyn Fabio's sale price rocked the farming industry when, in February 2012, he achieved 120,000 guineas at Carlisle. This new world record sale price was some 20,000 guineas more than any Limousin bull previously. This spectacular figure reflects a supreme combination of breeding and conformation, backed-up by figures high in the top ONE PERCENT of 200 and 400 day growth. This is a major investment!
D.O.B: 16/09/2010
Grade: 100%
Progeny: 193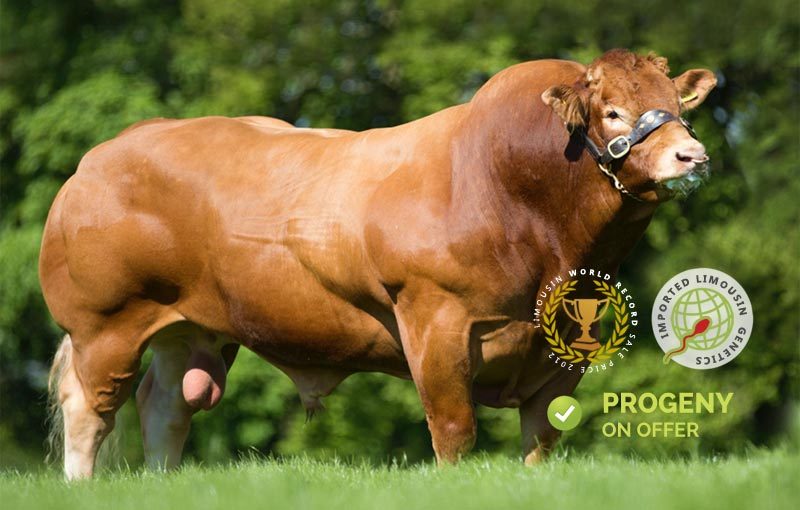 ---
Uskudar
Imported Irish Limousin Genetics
A Mas Do Clo son, Uskudar sires progeny that display excellent conformation and growth. A real show calf producer, Uskudar gives high customer satisfaction. Uskudar demonstrates extreme muscle depth.
D.O.B: 10/03/2003
Grade: 100%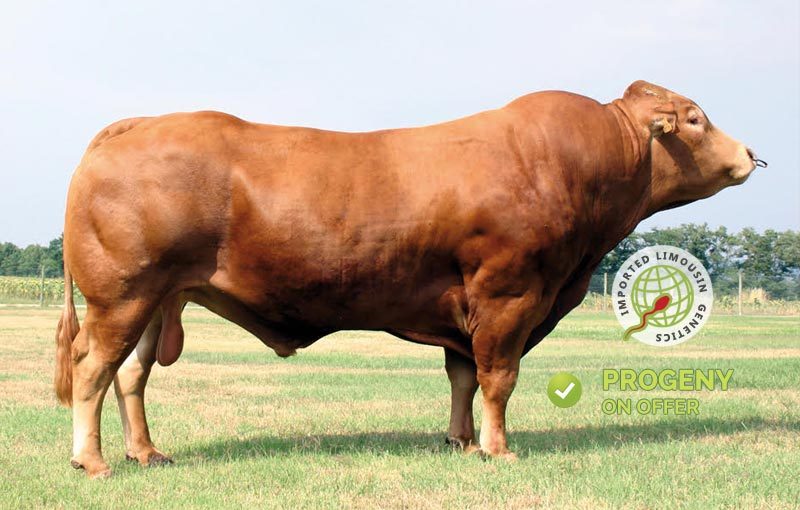 ---
Urville
Imported Limousin Genetics
This magnificent Limousin bull is recommended for use on heifers as he is easy calving. Females are milky with good fertility. Progeny appeared to have good width but would not be a size improver. Being mated with Neuf ,Highlander, Tastevin, On Dit, Jeansonnet
D.O.B: 09/012/2003
Grade: 100%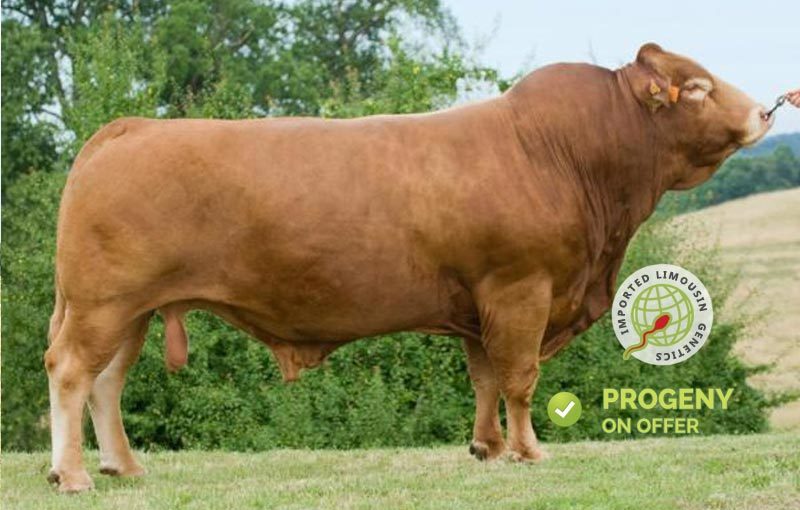 ---
Contact Sas Oosthuizen for more information 082 373 6580 or sas@limietrivier.co.za